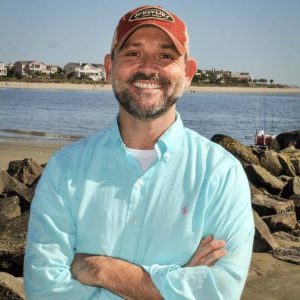 Barbecue is a state of mind.  A low and slow, feel good, process that should be savored.   That's what Barbecue Tricks – the site https://barbecuetricks.com and the Youtube channel – wants to encourage.
The site was started by Country Radio DJ, and best selling 
BBQ Book
author, Bill West to help share some useful foodie tips he was collecting hanging around South Carolina's best Pitmasters.  The tips and tricks caught on because they simply helped backyarders with grilling and BBQ problems.   In 2010 he launched a weekly podcast called GRATETV ( 
http://GrateTV.com
) and really started to build a tribe of fans .    Says West, "The videos are usually just "a beer in length" and are all about BBQ, recipes, learning, and a low and slow good time."
At last check the channel has accumulated millions of views and over FIFTY thousand subscribers.
Bill West lives in Charleston, SC with his wife MJ and teenage son Jack.    West actually likes those atomic "sign the waiver" hot wings on the menu,  he still misses the TV show LOST, and was once turned down for the part of "soldier," for the major motion picture Forrest Gump.
Get Updates From BBQ Tricks HERE
Tweets @BarbecueTricks
Facebook.com/BarbecueTricks
Instagram.com/Barbecuetricks
For advertising and / or information contact us: [email protected].
Barbecue Tricks / Bill West
Phone: 843-475-1055