SIZZLE… SIZZLE…
The Big Book of BBQ Tricks and it's loaded with over 101 tips, tricks, recipes and more. Is available now: Order here!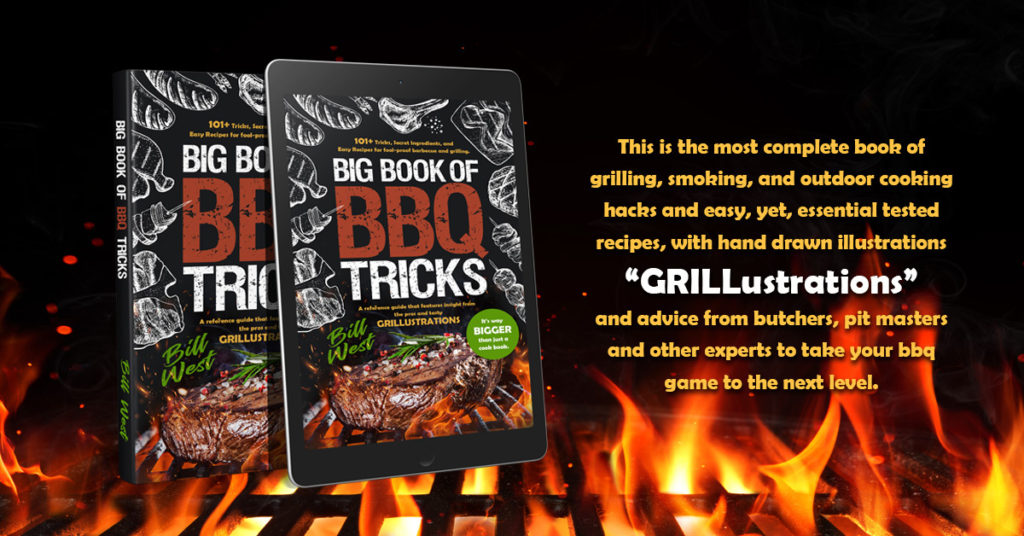 Outdoor Cooking Hacks to Elevate Your BBQ Game to the Next Level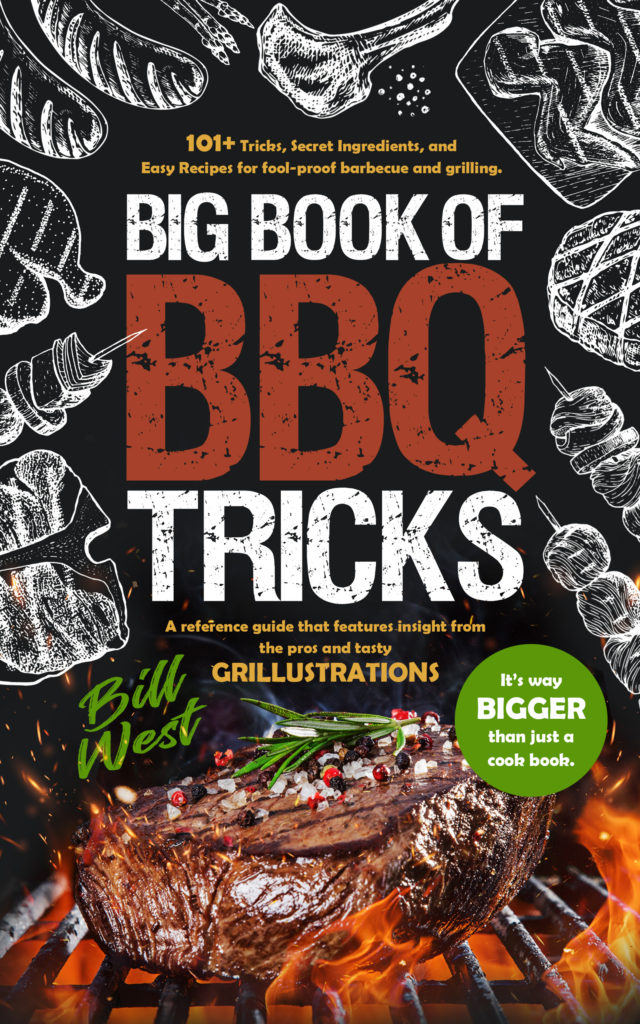 The 5th cookbook from American South BBQ author, Bill West,offers timesaving tips and tricks to get smokin' hot results from your grill. Packed with succulent smoked and grilled meat cooking, sizzling choice fish and seafood, decadent slathering sauces and toppings, plus savory side dishes, herbs, spices, and condiments.
Rub, mop, chop, and smoke your way to finger-lickin' backyard greatness. In this book:
Tips, Tricks & Techniques
114 Tested & Tasty Recipes
Cool Tools
Handy Meat Cheat Sheet
"Talking Chop" Interviews with Pros (transcribed from the audio book)
Types of Grills & Smokers
Secret Ingredients
Tasty Side Notes for Pairing Side Dishes
Buy Big Book of BBQ Tricks, grab your tongs, fire up your grill, and dig in to this ultimate, easy-to-follow reference guide for grilling and smoking, featuring advice from butchers, pit masters, and other experts.
Tempting Recipes to Try:
3-2-1 Barbecued Ribs
Slap Yo Mama BBQ Sauce
The Baddest Boston Butt
Ash Kisser T-Bone Steaks
Big Beautiful Brisket
Lowcountry Pork Chops
Backyard Burgers with Pimiento Cheese
Hot Grilled Oysters
Cedar Plank Shrimp
Homemade Chili Powder
Opa! Roasted Quail
Charred Duck with Chipotle Honey Glaze
Juicy Lamb Shanks
Whole Hog Done Right
Mexican Street Corn
Salt-Crusted Grilled Whole Red Snapper