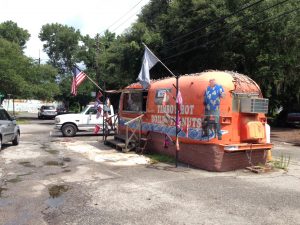 What is a Southern Boiled peanut you ask?
A boiled Peanut is a unique salty snack that is popular in the American South.  It's often cooked on propane gas in a large pot outdoors and is a natural partner for all sorts off BBQ.
In the weekly web show GrateTV we give the basic peanut recipe of salt water and peanuts a closer look.
Make the water "as salty as the sea," suggests Carolina Pitmaster Jack Waiboer.  We also discover the common use of dry unsalted raw peanuts as well as raw green peanuts.  Spanish peanuts may be your preference over Virginia Peanuts.