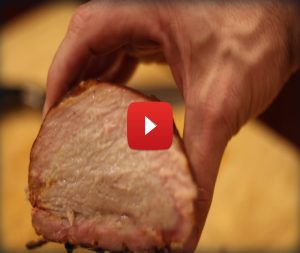 Under cooked barbecue… what you don't know may just hurt you! and Bill West recently the temperature guidelines for cooking pork have changed in america's USDA guidelines….
The good news is today's pork producers are making things much safer when it comes to undercooked food transmitting harmful bacteria — in 2011 USDA Lowered the "doneness" or pork's safe temp to 145 from 160…  We recommend using a quality meat thermometer probed in the thickest part of the meat.  ( See info on the popular thermapen below.)
Chicken is a bigger culprit for transmitting bacteria want to undercurrent that temperature remains a more strict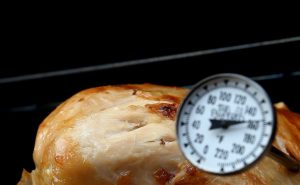 160° beef stayed the same at recommended 145.
Here's a bigger tip if you are cooking a low slow barbecue favorite:  Pulled Pork…
Pulled pork is a whole different deal…and and it's recommended that you cook two between 195 and 210° not for food safety reasons more for pull apart tenderness…
Other tools to help include the Pellet Grill with temperature probes shown in the video from http://www.traegergrills.com/ where you can remote control the fire in synch to the internal temperature of the meat.
Note: we have added and just updated our temperature guide at the top menu… come back if you ever need to check the "rules".  Also see http://safety.gov for all sorts of kitchen and food safety information from Uncle Sam.  They have actually compiled some very BBQ friendly information including picnic and grilling specific tips.
Also we love the Thermoworks THERMAPEN electric thermometer we use in the video (not the round sundial above – those are inexpensive but temperamental).   See below for the ThermoWorks Super-Fast Thermapen (Gray) Professional Thermocouple Cooking Thermometer
on Amazon (we highly recommend it):
…