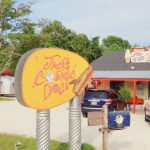 If you ever make a visit to Charleston (or are planning a drive between Myrtle Beach and Mount Pleasant) pull over on Hwy. 17 and try Carolina's Best Hot Dog.  Jack's Cosmic Dogs is a super fun retro hot dog joint that offers hot dog variations as funky as the great decor.
Don't let the giant missiles and gravel lot scare you.  Jack's Cosmic Dogs serves up fun and fast counter service hot dogs with super toppings like sweet potato mustard (their specialty) and blue cheese slaw.
The sweet potato mustard is in such high demand they bottle it up and sell it right in the store.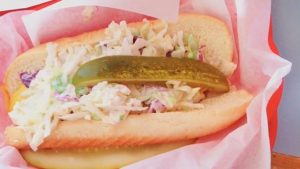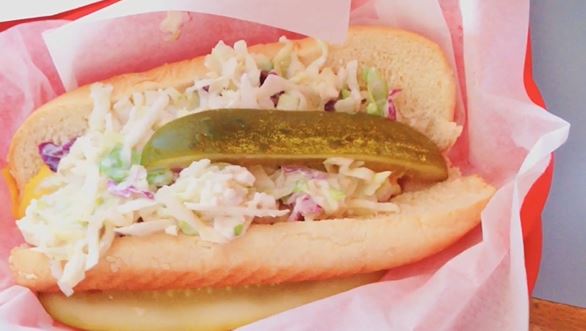 Location: 2805 U.S. 17, Mt Pleasant, SC 29466
Phone: (843) 884-7677
Hours:
Thursday hours 10:30 am–8:00 pm
Hot Dog lovers can can you TOP THIS?  Comment below and tell us where to find the best hot dog.