Sure the Holidays are really about Family and Giving and mainly God.  But at here at BarbecueTricks.com we thought we'd celebrate by giving you a gift of one of our favorite things.  Barbecue sauce.  We can't get enough.  And apparently most of America has an insatiable appetite for barbecue sauce.  The supermarket store shelves are stocked with dozens upon dozens of different bottled varieties.
So instead of just one gift you'll get twelve this Holiday season… Twelve sauce recipes.  One per day until Christmas Eve.  That's just how we roll.
Here's the FULL LIST – Enjoy: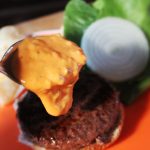 Day 1 – South Carolina Mustard Sauce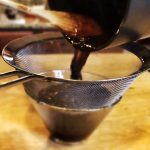 Day 2 – Western Carolina Vinegar Sauce
Day 3 – Coca-Cola BBQ Sauce
Day 4 – Blue BBQ Sauce
Day 5 – Alabama White Sauce
Day 6 – Spicy Mustard BBQ Sauce
Day 7 – Texas Coffee Mop
Day 8 – Danny's Glaze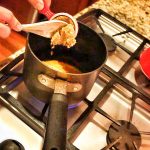 Day 9 – Kansas City Sweet and Smokey Sauce
Day 10 – Chinese BBQ Sauce – sweet and sticky!
Day 11 – McDonald's Special Sauce
Day 12 – Best For Last Almost Award Winning Sauce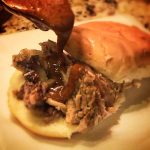 Sign up for our free BBQ Tricks Newsletter to get future fun BBQ updates and recipes in your email!