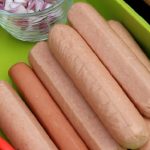 We call 'em Hot Dog Dogs(see the full recipe) … a spiral cut show off… and we do a version of a Chicago style hot dog with celery salt, green relish, onions and a sport pepper.
It's time for opening day and baseball season so we took the time to re-imagine this all-American favorite.  Couldn't find Vienna All Beef but made due.
Facebook: http://facebook.com/gratetv
Twitter: http://twitter.com/barbecuetricks
Check out over 200 videos and recipes at http://GrateTV.com
– – – – – – – – – – –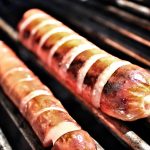 GrateTV is a short-form, educational web series focused on making barbecue fun! We release a new episodes every week typically originating from the LowCountry of South Carolina "the Birthplace of American BBQ." Each episode is brief – about a beer in length. Our focus is on fun but easy barbecue tips and tricks plus entertaining information.
Category
Food Home & Garden Learning & Education
Starring:
Jack Waiboer and Bill West
Written by:
Waiboer/ West