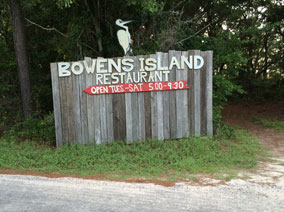 Seafood may not be barbecue but a good fish fry outdoors with friends comes pretty close.
Seafood and barbecue both share some room on the plate for hush puppies (grab our free Sauces and Sides book for a solid hush puppy recipe). Not sure how hush puppies ever got into the barbecue category but I think it has to do with Jamaican festival).
Also barbecue and seafood are almost always served with a few sauces.  Lately I've been feeling cheated at a few seafood houses for being stingy with the Tartar sauce so below (and in the video) are a few quick recipes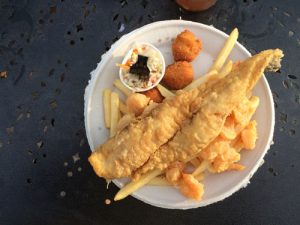 so you can make cocktail sauce and Tartar Sauce in the comfort of your own home. The video also features a visit to one of my two favorite seafood shacks of all time: Bowen's Island.  The other is Tybee Island's Crab Shack.  Neither has ever short changed me on Tartar sauce.
Cocktail Sauce:
Combine your favorite Ketchup with horseradish to taste.

Dash of worchestichire (optional)
Dash of hotsauce (optionall)
Tartar Sauce / Seafood Sauces Made Easy
Ingredients
1 cup mayonnaise
1 tablespoon sweet pickle relish
1 tablespoon minced onion
1 teaspoon yellow mustard
2 tablespoons lemon juice
salt and pepper to taste
Instructions
Combine all ingredients in a small bowl and mix thoroughly.
Allow mixture to set in refrigerator for at least an hour before serving.
More Recipes at BarbecueTricks.com